I have an IPOD Classic A1238 160GB, the hard drive is clicking away and not working so it is obviously shot. I was looking to replace the HDD and came upon a video where it was converted to an SD card with an Interface board to take the place of the HDD. Maybe even consider an SSD drive?
Has anyone converted to SSD? There seems to be a 40 and 44 pin HDD/SSD interface board available but not sure if it is a 40 or 44. Is there any limitation on the size I can install?
Found something like this on Bay: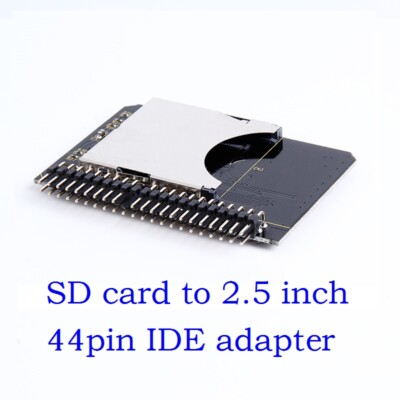 The IDE interface is a 44-pin/2.0mm male connector;. Note that for soft routing, the size of the SD card should be within 1G. First install the SD card into the product slot, and then connect the hard drive data cable to the interface of the notebook hard drive.
This model is a 160GB but wondering if I could also go bigger say 256 or 512......
Found this video and many more.
What is the best option? Anyone have any experience in the conversion?
Appreciate any feedback you may have. I don't want a new one and want to keep this unit. It is practically brand new and has just been sitting for a while.